The quality and safety of passenger transport is the most important for us. That is why we pay special attention to both our bus drivers and our buses: so that you can travel with us carefree.
In all circumstances, we comply with the legal requirements for drivers, in particular with respect to driving and rest periods, as well as regulations related to employment, thus meeting 100% of the safety requirements.
The average age of our buses does not exceed 3.5 years, which is unique in Hungary. Their high-quality equipment (automatic air conditioning, reclining and extendable seats, toilet, coffee machine, drinks cooler) are designed to serve the comfort of passengers. The safe service of passengers is the most important task of our company. Our buses are equipped with the most modern safety equipment (ESP, ABS, ASR, BA, ENR, XENON).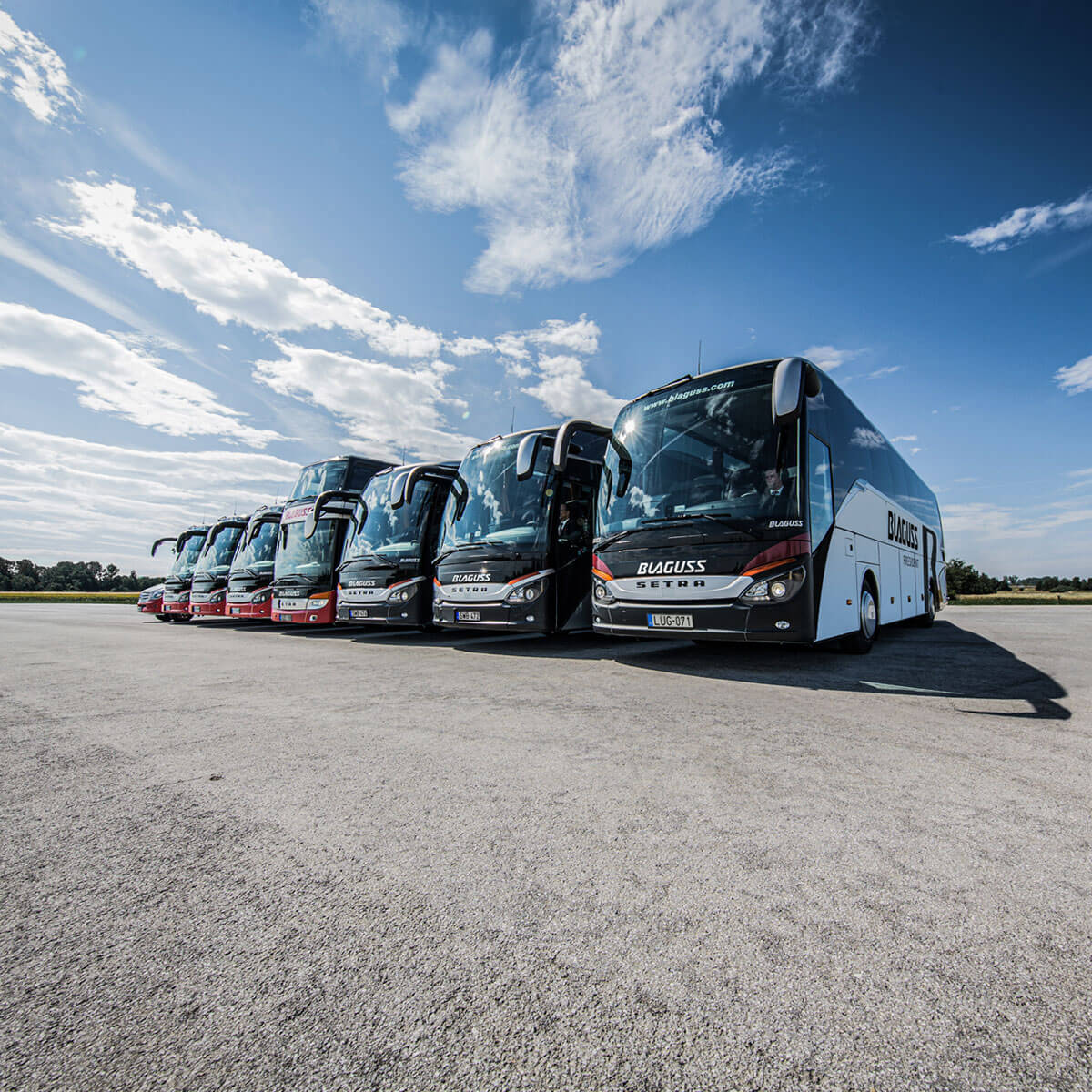 All buses in the BLAGUSS fleet are carefully inspected and serviced. Our company has a workshop equipped with modern technical equipment and highly technically qualified staff. Any technical faults are eliminated with a workshop car equipped 24 hours a day. Thanks to our young fleet, most of the repairs are carried out by our partners with an international network, so it is not a problem to solve any technical problems that may arise abroad.