Environment & sustainability
For the sake of the environment...
Travel with a clear conscience! Those who take the bus are also doing something good for the environment, because traveling by bus is one of the most environmentally friendly ways to be mobile.
Compared to other means of transport, the bus is characterized by top values ​​in terms of emissions and consumption and thus has an extremely positive climate balance.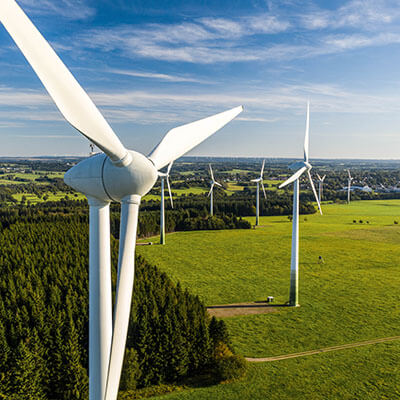 Traveling by bus equals climate protection: with CO2 emissions of 40 grams per person and per kilometer, the bus is the cleanest and most ecological means of road transport. The bus is therefore 3.5 times more environmentally friendly than the car, which emits 147 grams of CO2 per passenger kilometer.
Traveling by bus means saving resources: Even in the comparison of primary energy consumption, the bus ranks first: with 0.006 liters of diesel fuel per person and per kilometer, it is well ahead of the train (0.009 liters). Compared to a car (0.018 liters), the energy consumption is one third.
Traveling by bus means reducing traffic: Each bus carries an average of 45 people and replaces about 30 cars on the road. This not only means less emissions, but also freer traffic routes in cities and towns, as well as fewer traffic jams.
Climate protection is also an important goal for us
Blaguss pays attention to the continuous reduction of fuel consumption and the improvement of environmental quality on the roads. By building, certifying and maintaining the MSZ EN ISO 14001:2015 environmental management system:
our company can comply with environmental regulations, we can avoid fines
we can work cost-effectively by reducing environmental risks
material and energy consumption is reduced
pollutant emissions and the amount of waste are reduced
the social and market perception of our company improves due to an environment-oriented strategy
our company complies with tenders and supplier requirements
the continuous development of the company and the management's commitment to environmental protection is confirmed and supported
The MSZ EN ISO 14001 Environmental Management System combines the expectations of customers, the public and civilians in a uniform and easily transparent system, therefore it provides competitive advantages over competitors even in the first period of implementation.